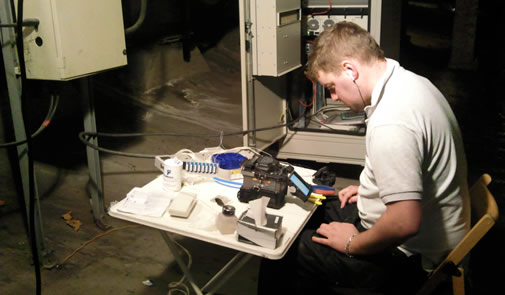 Splicing - 100m below Sea Level
G-Com Networks specialise in the installation and splicing of Fibre. In this particular picture we see one of our engineers working 100m below sea level splicing fibre for the Mersey Tunnels in Liverpool, Merseyside.

G-Com Networks are the preferred fibre contractor for both the Mersey Tunnel Authorities and for Mersey Travel.